blog
The Next Generation Of Hair Care is Here
Kérastase launched a new product line called Aura Botanica that will provide your hair with a natural, bouncy feel without the use of silicones, sulfates and parabens. This line is for dull hair, the hair that is lacking brightness, vividness, sheen and deprived of strength.
We spoke to Designer Colorist and Brand Ambassador Jennifer Bednar about the specifics of the new line.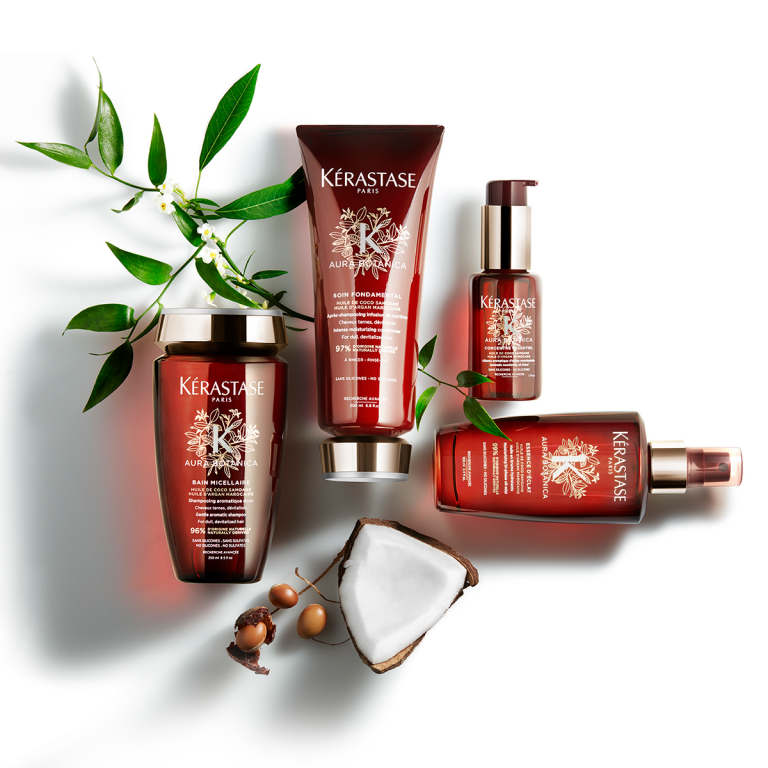 The products themselves can be mixed together to create an extra boost for the hair. Jenn suggests taking Soin Fundamental, the conditioner and mixing it with the Concentré Essentiel oil to boost the conditioner to pull out the unwanted oils from the scalp and ends. The Concentré Essentiel works well with hair that has a normal-thick texure. Alone, the serum can act as a pre-shampoo on a dry scalp or along the length of your hair and ends.
The Essence D'Éclat is an oil-mist that is a must have amongst your hair products. Especially if your hair that has a fine texture, apply this moisturizing mist to towel dried hair and it will transform dull, devitalized hair into hair that feels moisturized and exceptionally smooth.
Bain Micellaire, the shampoo in the Aura Botanica line contains "micelle's", a gentle and effective cleansing agent made up of tiny surfactant molecules. Rather than containing chemical detergents that can strip your hair, micelles cling to the dirt and impurities on your hair fiber, removing them efficiently and leaving behind the hairs natural glow.
If you feel like your hair looks dull needs a boost, pay us a visit and see if the Aura Botanica line is right for you.