blog
Now Trending For Men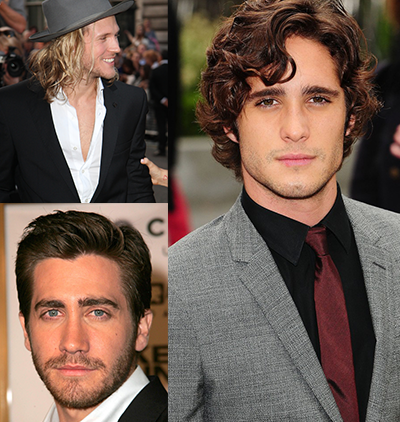 You've probably been noticing a retro feel to fashion of all sorts these days. Watch a bit of television, catch a movie, or flip through a magazine and you'll see what we mean. Adding to the trend are men's hairstyles – they are definitely longer. To help you get the most from this movement, here are some high-profile looks from Esquire to help you channel you're inner style guru.
To get started growing out your hair, you can't beat a great surfer look. Case in point is Dougie Poynter's style. It's free flowing and a little bit messy, and it even has some sun washed highlights added to give it movement and texture. If you want to go long but still need to look classic, think about Jake Gyllenhaal. His collar-grazing style is brushed straight back with some product to hold it, but not slick it, into place.
For the hipster in you, you can't go wrong with Kurt Cobain. It's the perfect rockster look – long without being stringy, messy without being out of control. It's great for straight hair or for those with a bit of waviness. If you want something more polished, go with a River Phoenix look. It's loose and longer, but not so long that you can't dress it up if need be with a bit of product and a comb.
Curly headed guys need not despair. You too can sport a longer style. Just use a bit of product to pull it, and keep it, away from your face, and be sure to avoid adding bangs. But remember, your awkward phase while growing it out may last longer than your straight-haired buddies. If you're worried about all of the wild hair getting away from you, have a look at Diego Boneta. The front is long but the back just grazes his collar. It can be both wildish and in control at the same time.
If you need some inspiration for a longer style, come and see us here at the Jon Lori Salon. We offer a full range of hair care and styling services to keep you looking up-to-date. We truly believe that innovation and a genuine commitment to excellence will make a positive difference in the lives of our clients. You can find us at 553 River Road in Fair Haven, or give us a call on 732.741.8336. If you prefer, use our mobile app to instantly make the appointment that best suits your schedule. Download it for free from iTunes or Google Play.