blog
How To Become A "That Curl"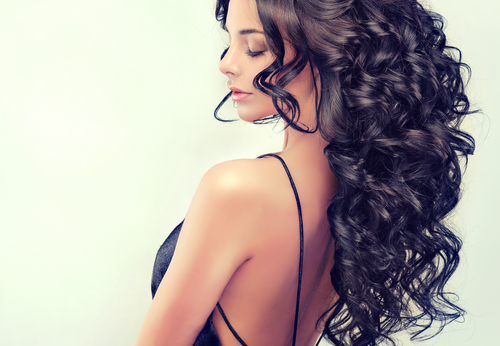 Hair textures tend to get lumped into two main categories – straight and curly. Sometimes you'll see an occasional wavy thrown into the mix, but usually it's just a binary label. You either have curls or you don't. But this yes or no option does a disservice to those who really do have curly hair because not all curls are created equal. There's a huge range of curliness within this category, and it can be difficult to find a way to care for all of them. That's where Ouidad products come in.
As an organization, Ouidad is "dedicated to empowering individuals with curly hair to understand, enhance and love their hair." That's quite a mission, and they've developed products that meet the challenge. The company even recognizes four different categories of curliness – loose, classic, tight, and kinky. And it recommends individualized approaches for each based upon the particular needs of the texture. At a time when embracing what Mother Nature gave you is on the rise – remember Halle Berry's red carpet look? – it's more important than ever to treat your curls with the individual attention they deserve.
Curls tend to get treated badly in the mostly futile attempts to make them conform. As a result between heat styling techniques, chemical processing and even the weather, curly textures can suffer deep damage that makes hair appear frizzy and dull. The Ouidad Deep Treatment Curl Restoration Therapy gets to the heart of the matter by working at the cuticle level to replace damaged proteins and amino acids. The result is strong, healthy curls that are manageable and free of frizz. It's the perfect way to give your curls the love they deserve.
Don't settle for less than your curly best, wherever you fall on the curliness spectrum. The styling team here at the Jon Lori Salon will help you learn to love your curls with great styling techniques and the best product advice too. We truly believe that innovation and a genuine commitment to excellence will make a positive difference in the lives of our clients. You can find us at 553 River Road in Fair Haven, or give us a call on 732.741.8336. If you prefer, use our mobile app to instantly make the appointment that best suits your schedule. Download it for free from iTunes or Google Play.