blog
Fusio Dose – The Game Changer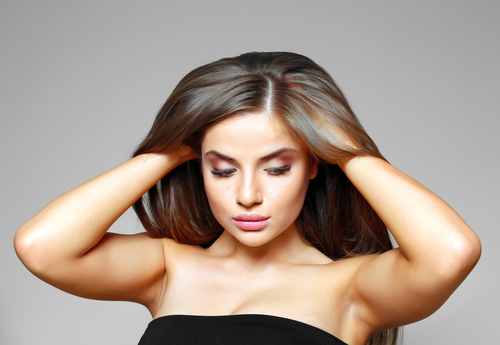 Most beauty products seem to come packaged with a range of superlatives – ultimate, premium, luxury – and a good number of them probably deserve it. But when we start talking about problem hair that's brittle, dry or over processed, too often products fail to meet those superlatives. And then there's the segment of the population who doesn't really need a big fix at all. What options are there for them? Enter Kérastase's Fusio Dose, the in-salon treatment that really is a superb, customized problem solver.

The most important feature of Fusio Dose is that it's tailored to your hair's individual needs. There are four concentrated active ingredients from which to choose followed by your choice of five different boosters. You and your stylist work together to triage your hair's issues, and then select both a primary concentrate as well as a secondary booster to address them. That gives you a range of twenty different combinations that will fix any bad hair day or simply give your hair the lift it needs.

After selection, the two ingredients are fused together on the spot. The resulting combination is then applied to clean, towel-dried hair section by section followed with a final rinse. That's it. Style it and go. The results are instant, and because this is a penetrating treatment, those results will last for at least four weeks. Better yet, it will only take about 20 minutes out of your day.

If need some TLC for your hair, come and see us here at the Jon Lori Salon. We offer a full range of hair care and styling services to keep you looking and feeling your best. We truly believe that innovation and a genuine commitment to excellence will make a positive difference in the lives of our clients. You can find us at 553 River Road in Fair Haven, or give us a call on 732.741.8336. If you prefer, use our mobile app to instantly make the appointment that best suits your schedule. Download it for free from iTunes or Google Play.