blog
Effortless Beauty with Our App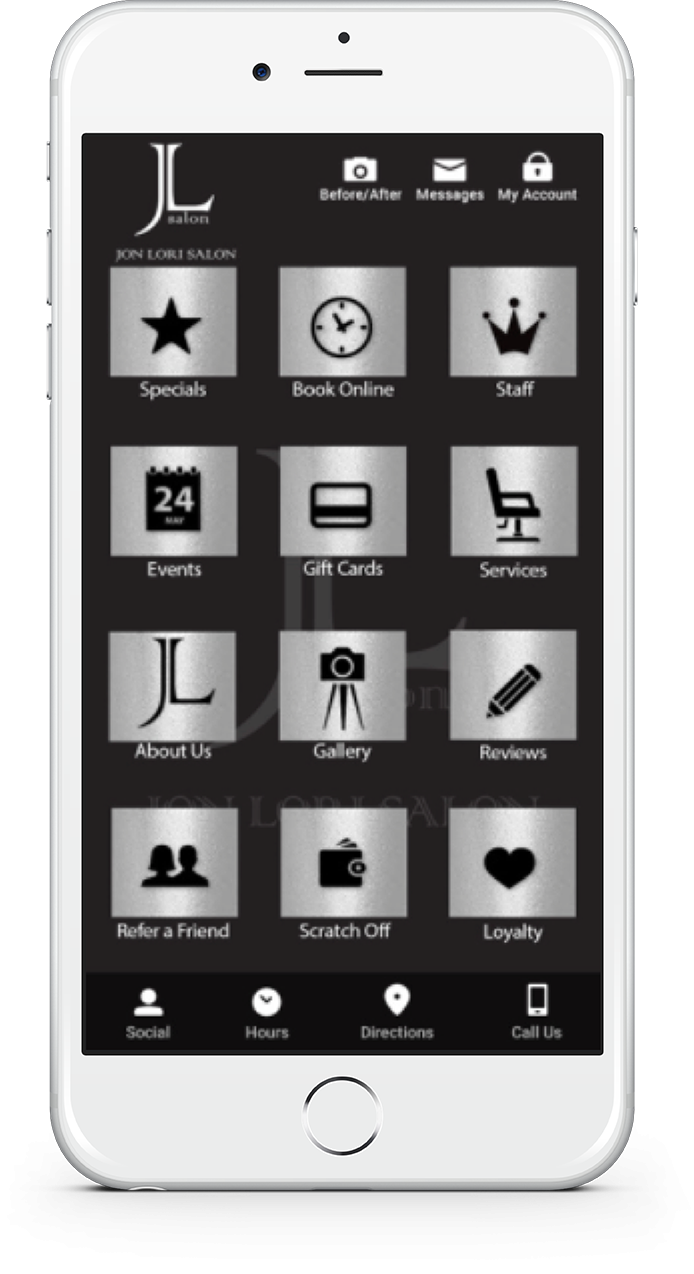 The only thing better than looking and feeling your best is to get that way with less effort, and that's exactly what we have to offer with our free Jon Lori Salon mobile app. We're dedicated to creating sophisticated looks that fit perfectly with your lifestyle, and our app lets you have that experience more quickly and easily than ever.
Created especially for us by SalonClouds+, our mobile app lets you find and make an appointment with us that best fits your schedule. As soon as it has been confirmed, you'll be notified right through the app. No need for phone calls. And there are loads more things that you can do with the app as well:
** Browse our full menu of services
** Find out about our specials currently on offer
** Learn about upcoming salon events
** Meet our staff
** Read client reviews
You can also purchase a gift card right through the app that's redeemable for products or services of your choice. Refer a friend via the app and receive loyalty points, and then follow your points total in your account right from the app. It's all right there in the palm of your hand, and it's available for free immediate download from iTunes or Google Play.
If you prefer to use a more traditional way to contact us, you can always visit our website and use our contact form or the Request an Appointment button located at the top of the page. We'll respond as quickly as possible to both. And of course we're always happy to speak with you or see you in person. Give us a call on 732.741.8336 or stop by the salon at 553 River Road in Fair Haven. We truly believe that innovation and a genuine commitment to excellence will make a positive difference in the lives of our clients, and that's why we're proud to offer this service to you and all of our clients.